Margarita Alcantara is my latest guest on the High Vibe Tribe podcast, and you'll love the out of this world questions that get answered in this episode. Tune in and gear up for this amazing self proclaimed 'Samanista,' Margarita is the real deal!
Imagine waking up one day out of the 'slumber of normal life' and hearing the voices coming to you from 'The Star Nation' or directives on how to become a conduit and open portals to connect them with the consciousness of Gaia. Sweet Mother Earth!
Imagine stepping into that life with clarity, no longer needing to hide the unusual, recoil from the raised eyebrows or stifled grins. Imagine being so confident that you are no longer fearful of ridicule. Bring it on! Imagine being fully in purpose with such clarity so defined she's like a diamond cutting glass.
What does Mother Earth's consciousness look like when it is ascending? BAM! No hesitation…right there with the answer!
What do the Star Seeds have to do with what we are experiencing on the earth today? BAM!  Right there, no hesitation!
What are the Leaders of Light being called to do at this time? BAMMMMMM! The answer covering me with 'Godbumps' from head to toe…then as it is now as I write.
And what the heck is 'Spiritual Bypassing?' Yikes! Been there done that!
Tune in and hear what Margarita is here to share or forever be in your state of wonder about the answers to these questions and more.
Read More About Margarita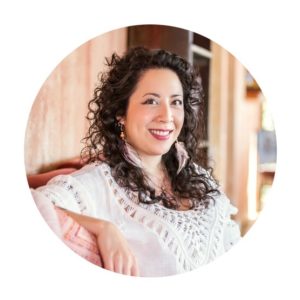 Margarita Alcantara is Activator of the New Code of Power, activating the Power Codes in others, as well as opening portals of power on Mother Gaia. She does this by opening the door to the source of true Power, to clear artificial power and unify Earth into Light. She is a Conduit Between the Star Nation and Mother Gaia, Mentor, and Chakra Expert. Her worldwide Global Activation Experiences create personal and planetary transformation.
As a Licensed Acupuncturist, Reiki Master/Teacher, and Shamanista Medicine Woman, she helps her patients awaken into their spiritual badassery at her private practice in NYC. Her weekly Monday FaceBook and Instagram show, Rise Up With Margarita , helps Light Leaders access their Next Level of Power.
She is a #1 Bestselling Author, contributing writer to The Huffington Post , mindbodygreen , and Elephant Journal . Her book, Chakra Healing , was published by Althea Press.
If you want to know more about Margarita and her work, visit her website or follow her on social media.
Website:  www.AlcantaraAcupuncture.com
Instagram: @alcantaraacupuncture
FaceBook: https://www.facebook.com/AlcantaraAcupuncture/
YouTube: http://www.youtube.com/c/Alcantaraacupuncture
Twitter: @acu_margarita